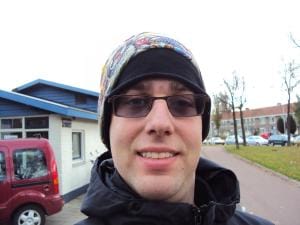 Natan Skop
Born in Brooklyn, New York. Living in Tel Aviv, Israel.
Makes Websites, Theater and Ice Cream.
Speaks English, Hebrew, a small bit of Japanese.
Takes requests.
Resumes available.
Experience
Freelance Consulting
Theater
Produced the 13th SmallBama theater festival, the 2016 "Tribuna" MFA theater festival, and the 2016-17 production of Rhinoceros at Tel Aviv University.
Actor/Producer/Co-founder at Theater in the Rough
Production, direction, stage manager, surtitle operator, publicity consultant, lighting assistant, script adaptation, playwrighting for a variety of theater companies
Choral singing and cabaret singing
Studying Theater at Tel Aviv University
Occasional theater writer for The Times of Israel
Internships at Shakespeare & Company, Target Margin Theater
Training from Shakespeare & Company (Month-long intensive), Song of the Goat Theatre – Teatr Pieśń Kozła (Musicality and Dynamics Workshop), Young Playwrights (Advanced Playwrighting Workshop)
Participated and facilitated various workshops in Shakespeare, Clown, Stage Combat, Playwrighting, Acting, Text, Movement, Voice, etc.
Ice Cream